Academy of Fine Arts
New website for the Eugeniusz Geppert  Academy of  Art and Design in Wroclaw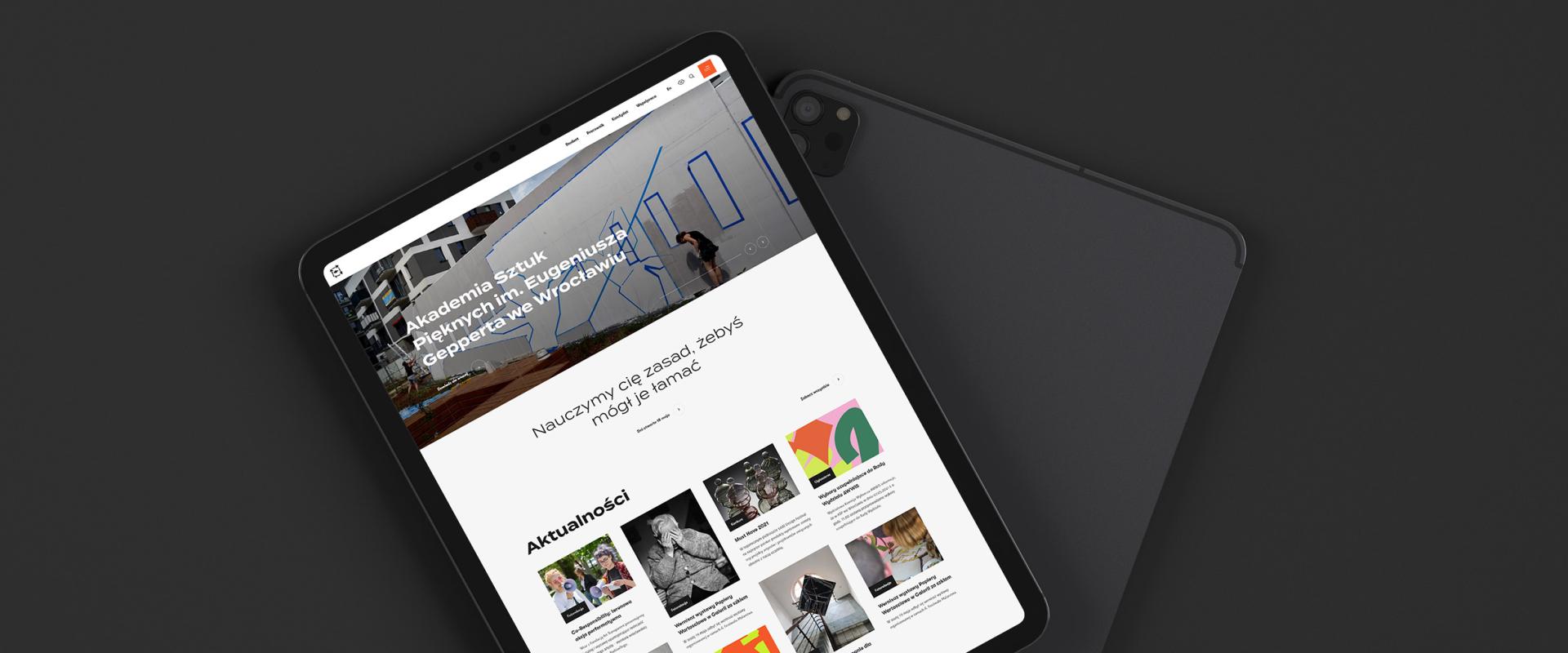 The Eugeniusz Geppert Academy of Art and Design  in Wroclaw is a state university. It educates students on full-time studies and part-time studies in eleven directions in five faculties: Painting, Sculpture and Art Mediation, Graphics and Media Art, Ceramics and Glass, Interior Architecture, Design and Stage Design.
We created a new structure of content and navigation as well as created a new design of the user interface. Also we delivered a flexible tool that allows editors to change the structure on the website without help of the development team. Migration, setup hosting, trainings and support was also part of the project.
The biggest challenge and success of the project was the migration of over 25,000 articles and 80,000 multimedia items to Drupal 9. Migration was run from a dedicated system written in PHP several years ago. Interesting topics was also statistics and monitoring servers and better searching for documents on page with ElasticSearch. Website respect user privacy, statistics and information about users are not shared outside e.g. with Google or Facebook.
We hope that the new website will serve not only students but also employees and editors who manage the website on a daily basis for the next years. New design have a good feedback from students, document and materials a better searchable. Website is responsive and optimize for mobile. Old galleries and articles are well presented in new structure.
Team
Graphic designer
Front-end developer
Fullstack developer
Back-end developer
Project manager
QA
Devops
Technology stack
Drupal 9
Migration API
ElasticSearch
Logstash
Kibana
Matomo
Varnish
Key features
UX & UI
Migration
Hosting
Analytics
Privacy